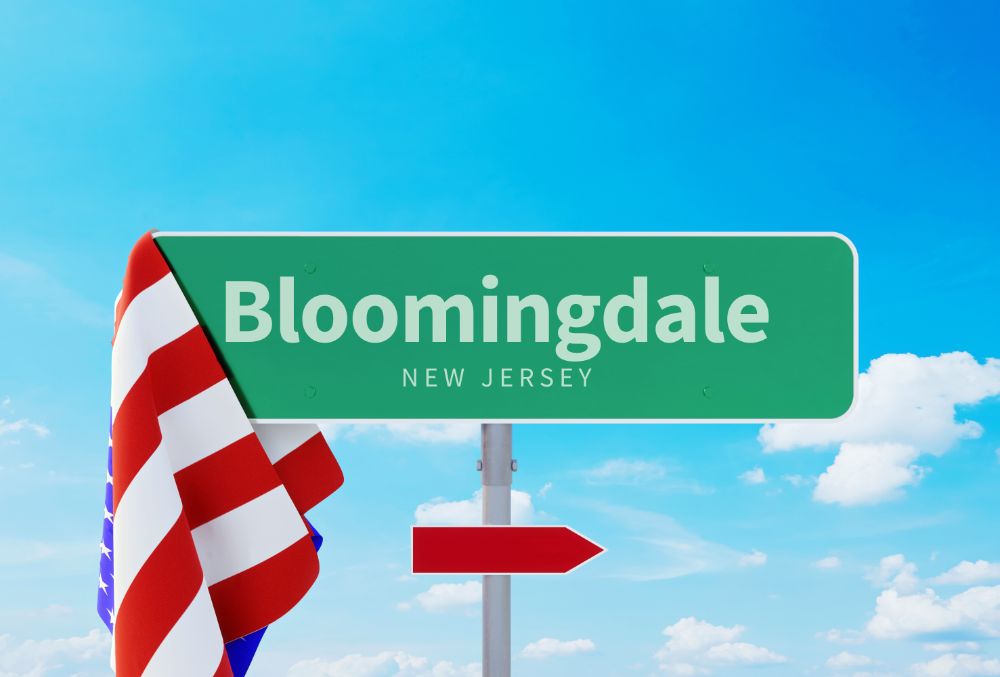 Bloomingdale borough is situated in Passaic County, New Jersey. It is one of New York's many suburbs and was incorporated as a borough in the early 1900s from Pompton Township. The Bloomingdale Cornet Band, formed in 1884, is the longest performing band in the Garden State. Some of the localities, unincorporated communities and place names situated within the borough include Norvin Green State Forest, and Mothers Lake, and Pompton Junction, among others. Bloomingdale has an estimated population of over 7,600 residents and the ZIP code: 07403.
Living in Bloomingdale, NJ
Bloomindale offers its residents a community feel. The town is family oriented and almost everyone knows everyone. As a resident of Bloomingdale, you will be treated to a wide array of public events including memorial services and parades that are organized by the borough council to enhance community oneness. The vast acres of preserved forest land make the small suburban town the perfect place to escape the busy city life.
The Bloomingdale School District offers top-notch education to students from pre-kindergarten to the eighth grade. Qualified students then attend Butler High School in neighboring Morris County to continue from ninth all through to the twelfth grade. In addition to the good education system and scenic look, Bloomingdale offers proximity to New York City and dozens of stores like Target and Walmart.
Dining Spots
Café Chameleon: This local eatery applies a farm-to-table ideology whereby food is prepared fresh from the garden and served immediately to customers. The quality is nothing short of amazing and the wait staff among the most welcoming you will find in New Jersey. The menu offers a wide range of meals to choose from including customer-favorites like the delicious scallops' appetizer, snapper entrée and if you crave something sweet, give the apple turnover dessert a try.
Youndy's Hispanic Sweets and Kitchen: If you have visited Youndy's Hispanic Sweets and Kitchen you are missing out! The portions are more than generous, the delivery very prompt and the food more than delicious. If you fancy Spanish food, make a point of visiting whenever you are around Bloomingdale. From chaufa tamales and chocolate flan, to the tasty salchipapa and mofongo, this local treasure guarantees to fill your tummy with all your favorite Spanish foods.
Points of Interest
Wyanokie Hi Point: If you want to burn some calories while enjoying nature, pay Wyanokie Hi Point a visit. From the top point, you can see the amazing New York skyline and take photos of the spectacular forestland below. The whole hike takes about 3 hours with presence of snow during winter, but without, it can easily take you 2 hours to complete the entire hike. Carry your good hiking boots and take a picture of the map as you might easily get lost from keeping up with the many interconnected trails.
Torne Trail/ Oslo Rock: This trail features wildflowers and various types of rocks that attract many rock collectors from around Bloomingdale. The trail is dog friendly and provides for the perfect spot for birdwatchers and hikers.
If you would like to buy property in Bloomingdale, NJ, browse through our latest Bloomingdale listings to see what options we have to offer.