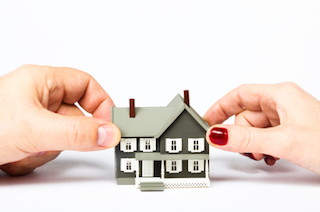 Posted By: Kevin A. Miller
A Nov. 23, 2015, New Jersey court ruling determined that an ex-spouse can force the sale of a residence that is in the name of both parties, even if he or she no longer lives in the home. In order to avoid this issue, the resident needs to ensure that his or her former spouse's name is legally removed from the mortgage. Failure to correctly address the matter can hurt the non-resident's credit rating, which might give him or her the right to sell the home while the other person is living there.
Furthermore, the judge determined that the resident could then be forcibly ejected from the home if he or she tries to hinder the process. The judge acknowledged the importance of a person's credit report and the related financial implications, especially when a marriage ends, so that both parties can reestablish themselves.
A family lawyer, who was not involved in the case, wholeheartedly agreed, citing credit report issues as a common concern in their practice. He further related that if the couple decides not to sell the family home, they usually agree to refinance the home.
The couple at the heart of the ruling, were married for 12 years and divorced in 2012. The divorce settlement allowed the wife to remain in the home if she refinanced the mortgage, removing her husband from the title. However, she failed to comply. Although she made the payments, she was sometimes late. When her ex-husband attempted to buy his own home, he found that the delinquencies had hurt his credit score since his name had never been taken off the original mortgage.
He asked that his ex be directed to sell the house in order to rectify the situation. The judge agreed, citing the husband's right to own a home as well. He further noted that the bank honors the terms of the mortgage, holding both parties financially accountable, unless the spouse's name is legally removed. The judge observed that credit ratings can affect employment opportunities and mean unnecessary legal fees for the injured party. Prior to this ruling, the courts did not address if an ex's name stayed on the home mortgage.
In some cases, the party might have been unable to refinance the loan despite his or her efforts to do so. For example, if the resident of the home suffered a disability or debilitating illness, he or she might be excused. If he or she made a good faith effort, the ruling might have swung in her favor. However, in this case, the plaintiff simply failed to comply.
Although the decision is not binding under state law, it could affect divorcing couples in New Jersey as they need to carefully consider what will happen to the family home during a divorce.
**This information is deemed reliable but not guaranteed. Please always consult with an attorney before making any legal decisions, thank you.**