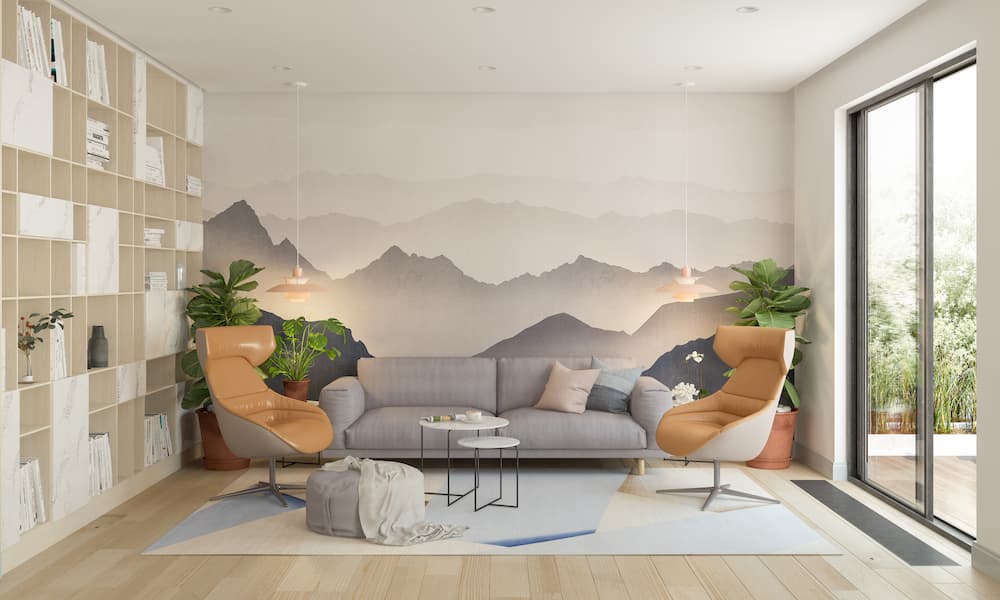 Wallpaper has been used for years to enhance the décor of homes. Wallpaper offers an easy and economical way to enhance the look of your home without elaborate paint jobs. The quality of the wallpaper has also dramatically improved. We now have 3D wallpaper as well as beautiful hand-painted wallpaper that is unique and one-of-a-kind. Here are some things to consider when applying wallpaper in your house.
Applying Wallpaper as Art
Wallpaper constantly changes and you can easily keep up with the latest trend by layering the wallpaper and framing it with the panel molding like a big piece of art. This makes it easy to change when the next trend comes out because all you have to do is to remove the wallpaper from its frame and replace it with another design. You can thus give your home a fresh look every season with minimal hustle. You can also try out new wallpaper in rooms that are not commonly used before rolling them out to other rooms.
Feature Walls
This wallpaper trend features bold and dramatic tones. This is certainly for those homeowners looking to make a statement with their wallpaper. The collection merges decorative eastern fashions with western themes. The result is a depth that is hard to achieve in any other way.
Decorative Ceilings
Decorative ceilings are not new and have been around for hundreds of years. However, apart from churches and museums, you are unlikely to see ceiling art anywhere else. Fortunately, this lost art form is coming back and wallpaper is making that happen. Homeowners, especially those who have recently bought homes are using wallpaper to put artwork on the ceilings. These kinds of wallpaper traditionally use large floral designs in subtle tones. This gives your ceiling a unique look and helps you to make a bold statement about your home.
Factors to Keep in Mind
Regardless of the direction, you would like to go with your wallpaper, it helps to think through the type of style that you want to create. Are you looking for a casual look or are you looking for a traditional look? It is important that the style your pick complements your house and the décor that you already have. This is matters if you are looking to have the wallpaper in one or two rooms only.
It is also important to remember to use backing paper before you put your wallpaper in place. The backing paper helps to preserve the wallpaper and makes it easy to remove when you need to change the wallpaper. If you feel like this might be a daunting task, it is ok to get professional help rather than ruin your home décor and your wallpaper.
Looking for an experienced realtor in New Jersey to guide you through the intricacies of buying and selling property in the state? Call New Jersey's best realtor at 201.568.5668 or email Josh@NJLux.com today!