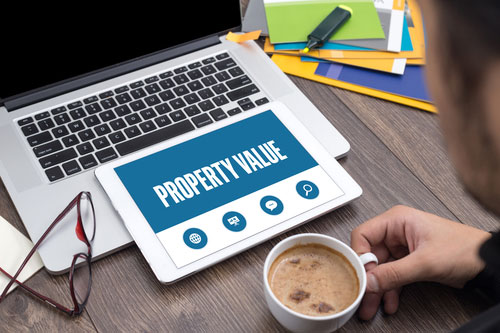 It goes without saying, that if you want your property to sell successfully, then you need to make sure it is priced correctly. Many a potential home buyer has walked into a home and fallen in love with it, only to balk at the overpriced value of the property. This is a guaranteed way to ensure your home stays on the market longer than it should, and this is why pricing your property needs much thought.
Too High?
Of course, we all want to get maximum value out of a home we have cherished over the years, both for sentimental reasons and profit. However, if you overprice your property, there is a good chance it will sit idle on the market, for a while. If you plan to set the price high, so you can negotiate a lower price (that is still above your expectations) then it may backfire. Remember, the longer your home sits idle in the market, the harder it is to sell. A home that has not managed to sell starts questions being asked. What's wrong with it? Why does no one else want it? And if everyone else has let it go, do I want to be stuck with it? Finally, what occurs is you actually end up selling it for less than you wanted, just to move it.
Too Low?
At times, some homeowners go the other way and set the selling price of their home to low. Of course, this means there is a better chance of getting a quick sale, while not being left with no interested parties. However, you are also losing out on your home's potential market value, with a knock-on effect being that your capital for your next house is much reduced. Also, it should be noted that a house under potential market value also arouses suspicion. You may well tell a potential purchaser that you are just after a quick sale, but it will beg the question: I wonder why?
What's An Accurate Value?
Firstly, there is no point in you pulling numbers out of the air, as to what you believe your home is worth. Get a home appraisal done so you can set its price correctly. One major benefit is you instantly set yourself up as a competitor in your market. Those homes that are priced too high, or low, will now sit idle as your home garners all the attention. You will find that you are contacted by a greater number of serious purchasers, wishing to walk around your home to check out whether they can afford, and like, your property.
As it then becomes a numbers game, you have greater potential to sell as more people are now looking at your home. Finally, it will also drive competition from the buyers that are interested in your home, which can turn into competitive bids that push your home price even higher. Don't forget, the real estate agent that completes your home appraisal knows the local market and they are there to ensure you get a quick and clean sale.