"Patience, conviction and confidence in our outcome are a few of the words to describe Josh in managing our process. So glad he was on our side of the trade in this market."
Mr. Baris recently sold our house within two months at the listing price. What a surprise in toady's market. However, it is perhaps not a surprise for an agent like him: understands the market situation, maintain a large customer base, listens what buyer/seller want, be able to discover unique and true value of your property, and being supported by a great team. With over a decade experience in real estate market, he knows, he acts, he delivers. Looking for buying/selling especially luxury properties? He is the kind of pro you want to deal with.
Joshua Baris is a phenomenal agent and a market maker in the real estate space. My experience with Josh was seamless and effortless when I sold my home. If you are contemplating selling your home or looking for an agent to assist you in buying your home, I would recommend Josh and his team hands down. Regardless of the market or the quality of your home, he puts in the effort to market the house in the best possible light. I personally witnessed him work 12 hour days just to finish a photo shoot and video of my house. He is a consummate professional who has an incredible eye to assess value. You get what you pay for in life, don't make the mistake and settle for anyone but the best and Josh is the best!
Joshua knows and understands the market well. His experience and instinct were invaluable to us. He and his team always made themselves available. Joshua was as receptive to our thoughts and concerns as he was straightforward and honest with his advice. I am confident that our process was far more seamless for having worked with him.
"We all know that there are many brokers to choose from when you are selling a house. I had seen Josh Baris' advertising poster in our town, and a neighbor of mine had met Josh at an open house and found him to be friendly and knowledgeable. That was enough for me to want to interview Josh. He was the first broker we interviewed. My husband and I were equally impressed with his professionalism at our first meeting, and we hired him that day without interviewing anyone else. I have worked with realtors for many other homes in the past. Josh has qualities that make him stand out from the rest. The first quality that stands out is Josh's character. He is a stellar human being. He is exceptionally knowledgeable, ETHICAL, and works hard to please his customers. Josh is in his client's corner. Josh is a marketing expert. Prior to listing our home, Josh brought in a superb camera crew and created a video that emphasized the details and beauty of our home. He also made sure that the people that came through to see our house were in a position to buy it. It was not an accident that our house was purchased in the first week by the second person who came it. The real estate market for sellers is excellent right now—but it is not excellent for homes in the price point of our house. Houses in our price point in our city have been on the market for months and possibly years. Our home sold in under a week. I would like to take credit for creating such a beautiful house, but I have to give the credit to Josh for doing a superb marketing job. It has been an exceptionally pleasant experience working with Josh. He treated us as if we were his family. I rate Josh a ten out of ten. He appreciates quality, understands quality and knows how to market quality. What can I say other than we are the happiest of happy customers!"
"Joshua Baris was very professional before, during and after the sale of my home. Him and his team were able to accommodate my situation and always worked around my schedule. I was also very impressed with the marketing aspect of the listing. It's wasn't just photos, Josh had a really good video, brochures, descriptive flyers, layouts, etc….. if anyone was looking for a home similar to my listing, josh made sure your saw mine. Couldn't be happier with my experience and I will be calling Joshua Baris from NJLUX for my next real estate transaction."
"Joshua Baris was outstanding because of his remarkable knowledge in presenting the special features of our house, property and location in the most picturesque and detailed manner. His unique marketing skills, together with his deep understanding of the real estate market are impressive.
He is the BEST!!!"
"Very simply, no one does it better! After a series of other brokers, I hired Joshua to sell my home. It had been on the market for several years. Not only does Joshua have a great deal of digital marketing savvy, but of even greater importance is his keen insight into potential buyers. He gets along with everyone and makes buyers feel comfortable and listened to. He successfully tailors his presentation of the seller's home to the needs of the buyers. If there is a deal to be made, he will find it, and then see it through to closing – every step of the way. I am fortunate to call Joshua my dear friend. Not only did he sell my home, but at a particularly challenging time in my life, he was a great and kind support."
"Joshua is a very nice person and knows his business. He not only sold my house after another agent didn't even bring me an offer but he worked with us to purchase a new home."
"Joshua was a pleasure to work, he marketed and sold my home after it previously being on the market with another agent. He was there for every showing and pointed out all the fine architectural details so that nothing was over looked by potential buyers. I would highly recommend him."
Dear Joshua,

Thank you for expediting the sale of our home at 141 Shadyside Road Ramsey NJ. We highly recommend you and it is with sincere appreciation we write this letter of recommendation. You were professional, informative, knowledgeable, and enthusiastic, and a genuine pleasure to work with.

We highly recommend Joshua Baris with pleasure.

Best Regards.
Josh, I would like to THANK YOU for your exceptional service!

Since 2014, when you rented my unit for the first time and every time thereafter, I am impressed with your professionalism, tremendous knowledge of the real estate business, courtesy, and diligence. Your attention to detail and genuine concern for your client are top notch!

I own out of state property and you have been of a great help for me. You made the leasing process from beginning to end so quick and easy every time you lease my unit. In addition, you always find great tenants, responsible, respectful to my property and easy going. I would gladly recommend your service to anyone who would like to sell, buy, and/or rent property and would like to work with the best real estate agent.

I greatly appreciate your awesome service!
Hello Joshu8,
Mr 8!!
I just recuperated from the non stop packing, cleaning and moving out from the property.
Congratulations to another sale!!
🏻
🏻
🏻
🏻
🏻
You are indeed very good and I'm lucky!!
I will highly recommend you to anyone I know…
I can finally relax and go away for a trip.
Have a great holidays Mr 8!
You deserve it!!!
The very superstitious Helen
After searching for a competent realtor in Bergen County with a proven track record the choice was obvious for my wife and I ….Joshua Baris @NJLux.com…Not only does he bring a list of impressive credentials and an accommodating staff, Joshua removed all of the stress that one can incur while selling their home..His market knowledge priced our home fairly….within 5 days we had multiple offers … and we sold our home above the listed asking price in just 10 Days!!! His charismatic personality, industry knowledge, marketing strategies, and ability to negotiate on our behalf exceeded all of our greatest expectations! We were so pleased with the entire process leaving us with a bond of friendship until our next sale or purchase!!! The choice is clear…Simply… Joshua Baris @NJLux.com
One word: outstanding. Josh helped us sell our home in Sparta, NJ in late summer. After four months and no progress with another agency we heard of Josh and luckily we switched realtors. Josh got us an offer within the first weekend it was listed! We have relocated about a dozen times, buying and selling each: never had the privilege to count with a better agent. Josh is an incredible negotiator, when others would have push to close the deal at a loss he looked after the client to get the best offer. His process expertise and time investment anticipated and resolved multiple issues. His follow up is non-par, made us feel like we were his top priority each time. Superb!
Very professional and knowledgable broker who helped us through every step of the process for selling our parent's home. Pleasant and professional to work with. I would highly recommend him as broker to others.
Regarding Josh Baris…His performance can be told by the results of the sale of my home in Dumont…7 days…7 offers…7 percent premium…actually the premium was 10 percent but I was bad at math and 7 7 7 has a certain pazazz.
Josh, Thank you for all you have done- your expertise, guidance, friendship and humor made buying a house a wonderful experience! Not an easy feat. You kept us laughing when we were nervous and guided us when we needed real advice. We found an amazing house thanks to your professionalism and knowledge of the market. Thanks again Josh, we will miss our nightly text chain!
I could not have had a more personalized service through such a difficult time! Thanks to Joshua our house sold in ideal timing and for a bit more then we had bought it. Excellence at its best as always!
If you are planning on selling your home, we highly recommend working with Josh. He sold our condo very quickly and demonstrated his expertise in real estate during the process. In addition to his strong professional skills, his personality also makes him a pleasure to work with; he is friendly, family-oriented, and has a positive outlook. We would definitely work with him again in the future!
I have had the opportunity to work with Josh on multiple transactions. He and his team are very knowledgeable and professional. They have tremendous follow up during all aspects of the transaction.
, Owner, NJ Lenders Corp.
Joshua Baris is a very skillful realtor who puts his clients' best interests first. He has great people skills and knows how to get the job done for his clients and customers. I would recommend Joshua Baris to anyone that is looking to buy or sell in New Jersey.
, Founder & Principal at Clearview Realty Group
For a first time homebuyer with the excitement comes stress and 20 questions. My husband and I had no idea where to begin or what the process would consist of, but Joshua made it so easy for us. He was there to answer any of my questions at any time of the day with his quick responses. He was very professional and warm at the same time. He made it seem like he was selling our new home to his own family. He made it a point to know the surrounding and recommended the best places to eat. I would recommend Joshua for any purchase or sale of your home, because when it comes to Real Estate this man knows what customer service is and what it means. Hats off to a man who never sleeps, but when he does he dreams Real Estate! Thank you Josh and hope you are there in my next purchase!
I knew Joshua Baris back in elementary school, but I had not met the successful man on the billboards I would see all over town. I followed him on Facebook and looked at his website every so often and what I really enjoyed was the constant new listings (that showed me many sellers trusted him) but more importantly was the constant SOLD postings (usually right below where it was just listed as a new property). So when it came time to hire someone to sell my family's home I knew Josh would be the right choice. My dealings from our first meeting to close can be summed up in 4 WOW's:
1- Upon first meeting Josh we said "WOW" this guy knows not only from a sales perspective the history, area, comps, and competition but presented a marketing plan that truly shows you why he is the most innovative broker in the marketplace. From the arsenal of contacts he has to the technology in knowing how your property will be perceived and marketed will make you feel confident you will have a buyer.
2- After signing with Josh we said "WOW" that was quick. Within 24hrs of listing our property with beautiful pictures and video taken I was texted with many showing appointments from his team that is truly at the top of their game. We had our first offer in 48hrs of listing.
3- "WOW" Josh really works hard. Whether a 6am showings or a 9pm it really doesn't matter he will be there and will answer your calls/texts at any time of the day.
4- "WOW" he's actually a good guy. Our property sale had some bumps in the road and Josh was persistent in taking into account our timetable and always worked in our best interest.
All in all I was very happy with the job Josh and his team did for me. He did exactly what I expected him to do, and he made me look good to my family for knowing he was the right guy. Thank you once again Josh, and your team!!
Josh and his team have demonstrated to both me and my family to be the James Brown of real estate agents as the hardest working team around. The amount of energy, hard work and professionalism was always 110%.
As for Josh , his compassion and ethic is way beyond his years. I recommend Josh without reservation and wish both him and his team continued success.
After trying unsuccessfully for several years to sell our home, we brought Joshua on board as the listing agent. We devised a new strategy and in just over one week received three offers! Josh did an excellent job in using these offers to negotiate the best possible price. In addition to his professionalism and knowledge, he was a pleasure to work with, always available to answer any questions and stayed involved throughout the process. We highly recommend him.
When we decided to sell our Bergenfield home, we knew that finding the right real estate agent was crucial to our success. After interviewing several agents, we decided to go with Joshua Baris because of his confidence and exceptional knowledge of the housing market. Our decision proved to be the right choice.
From the very beginning, Joshua showed personal interest in us as the sellers and was always available to discuss any questions or concerns we had throughout the process. In addition, his superior marketing skills helped our home stand out amongst a large volume of homes for sale in the area. As a result, we sold our home for the price we wanted and within a short period of time.
We would definitely recommend his service to anyone seeking a real estate agent. You will not be disappointed by making the same choice that we made.
Josh was very helpful though our entire home buying process. He took the time to show us many houses and would walk us through the positives and negatives of each. In addition, he would provide creative ideas about improvements that could be made, which helped us develop an opinion. Most importantly he would say no when he thought a house was not a good deal. Throughout our time with him we never felt that he was driven by the commission. Instead he was looking for the right result for us.
It is with great pleasure that I am writing this recommendation on behalf of Joshua M. Baris. Josh assisted with the sale of my parents' home in Norwood, NJ in the spring of 2015. Josh was recommended to me by a dear friend of mine who is a realtor with The Corcoran Group in NYC. My parents, who are 87 and 91, needed to move into assisted living as quickly as possible because my father's dementia was getting progressively worse. However, my father insisted that he would never leave his house which made it very challenging for my mother, sister and I to sell it without him knowing.
When we hired Josh he understood what the challenges would with a house that was 50 years old that hadn't been updated. Also my parents don't usually leave the house more than once or twice a week so there would be very limited opportunity to show the house. Making the process even more challenging, Josh couldn't post a For Sale sign outside their house or schedule any open houses. In addition he had to closely manage the expectations of the realtors and potential buyer's since they too would have limited access to the house.
As the daughter who manages most things for my parents, I live 3 hours away so without Josh helping me every step of the way it never would have been possible to sell their house in only 5 months' time. Josh became like family to my mother, myself and my sister as we navigated through all the problems that a 50 year old house presents when getting it ready to show it as well as going through the inspection process. Josh was extremely resourceful and stepped in many times when I was unable to be there to meet with contractors and negotiate on terms.
Josh is a true professional in every way, but more than that he's a great person! He always considered my father's fragile state of mind and never pushed us to do anything that we couldn't manage under the circumstances. He's well educated on construction, HVAC, water damage, pest control, and a myriad of other topics that could have interfered with our house being sold. He has an arsenal of professionals at his disposal to jump in and help with any unforeseen problems.
Josh worked 24/7 to facilitate the sale and was literally "always" available when we needed him. Most of the work that needed to be done in the house had to be done on the weekends when we could arrange for my parents to come visit with me in Pa. so Josh volunteered to be at the house during those times.
I want anyone who is considering hiring Josh to know that he is the whole package! He is committed, resourceful, professional, educated, and a shrewd business man who always puts his client's needs and wellbeing before anything else.
Joshua was an amazing agent! I think he truly puts his heart into getting his clients into a place they will love to live in…He was a pleasure to work with.
Josh is amazing. I did a lot of research trying to find a good broker. He is outstanding in his field and like no other. He will hold your hand every step of the way. I wish there were more like him as I moved to NY and couldn't find anyone who compared.
Joshua sold my old house and found our new home. He is very personable, detailed oriented and knows this business well. I highly recommend Joshua.
I needed to sell my 1 bedroom coop in a set time-frame with upcoming business related move to LA. Josh created an impressive detailed listing with terrific photos. He's very knowledgeable of the co-op process and guided me every step of the way. I recommend Josh when needs call for selling your coop unit.
Outstanding service! He is extremely knowledgeable and a skilled negotiator but most importantly always friendly, attentive and available. Joshua is a consummate pro and we will use him again to sell our home.
Josh is awesome. He understands what you need. He is quite knowledgeable, would like to help you. We had a very pleasant experience with him. No matter when and what time, he can always be reached.
Josh is different from most Tenafly, NJ Realtors, in that he's an agent who truly makes you feel as though you've got a friend in your corner. He's very honest and will never steer you wrong, as he strives to understand your needs and find the perfect home to match. Josh is the most honest realtor I've ever worked with, and I've worked with quite a few prior to meeting him. He's passionate, driven, and determined to find you your ideal home. He cares, takes time to listen, and by the end will be not just your agent but also your friend.
Joshua is the best and hardest working Edgewater, NJ Realtor out there! Not only did he sell our place within a month, but he managed to get us a cash buyer. I would totally recommend Josh.Josh is different from most Tenafly, NJ Realtors, in that he's an agent who truly makes you feel as though you've got a friend in your corner. He's very honest and will never steer you wrong, as he strives to understand your needs and find the perfect home to match. Josh is the most honest realtor I've ever worked with, and I've worked with quite a few prior to meeting him.
Our experience with Joshua was excellent! He is extremely knowledgeable and detailed oriented in his field. He was always available to speak with us and is very professional. We are so grateful to Joshua for helping us find our new home. He was an absolute joy to work with. If we ever moved again in the near future, we would definitely call Joshua Baris.Josh is different from most Tenafly, NJ Realtors, in that he's an agent who truly makes you feel as though you've got a friend in your corner. He's very honest and will never steer you wrong, as he strives to understand your needs and find the perfect home to match. Josh is the most honest realtor I've ever worked with, and I've worked with quite a few prior to meeting him.
"My wife and I worked with Josh as a real estate agent for a home purchase. Not knowing anyone in the town we were moving to, we chose Josh based on the recommendation from Coldwell Banker. Josh was absolutely fantastic from beginning to end! He completely and quickly understood what we — and our children — were looking for; was patient and had creative ideas for homes we saw, but had no problem pointing out subtle clues to bigger problems in a house; and was full engaged all the way through the process. He also recommended the contractors we used after the move-in for floors, windows, etc. We know Josh was working on purchases of homes a lot more expensive than ours, but he always had the time to handle our needs and check in to see how we were doing. I would recommend Josh for any home buyer, and would absolutely work with him on a future home sale or purchase!" September, 2012
"My mother recently moved to Cliffside Park, NJ from Brooklyn, NY, where she had lived for over 50 years. Finding the right real estate agent was critical as we wanted to ensure the agent we chose fully understood my mother's needs, as well as someone who was sensitive to the fact that she had just sold the home she lived in for over 30 years and had raised her four children in.
After careful consideration we chose Joshua Baris to represent my mother. Josh and his team took the time to understand what my mother was looking for and found her the ideal place. He basically held her hand throughout the entire home-buying process. He made himself available at all times and answered every single question we had. He made certain that my mother's interests were always paramount, which was key for us. Josh treated us like family and we could not be more pleased with my mother's new home. We not only discovered a wonderful real estate agent in Josh, but also have gained a new friend."
"We engaged Joshua to sell our home in a very rough economy and he performed more than we expected. He was on top of every detail that we need to sell it and go to closing. He is the kind of Real Estate agent you want and sleep at night knowing your project be successful.
Joshua Baris is not only a hard working and dedicated person, but he is a dedicated friend. I know I can 100% trust Josh in his recommendations, as he goes out of his way to ensure his clients get nothing but the best. He is honest and open and it is no wonder that his reputation is so positive no matter where he goes. He is truly invested in his work and his people and I would not doubt his work ethic for a second. If you are looking to find the perfect fit for your living situation, Josh Baris is the way to go!!!!
Josh is by far the best real estate agent I've worked with. Honesty is admirable in this industry and Josh is a straight shooter. His level of attention, responsiveness, ability to think outside the box and knowledge of the business make him one of the best out there and I highly recommend him to anyone on the buying or selling side.

Josh was terrific as a dedicated partner from the initial search to the final closing. The whole process, which always has the potential to be stressful, was made bearable knowing that he would take care of all the details. Even some items that were clearly not his responsibility, Josh stepped in to make sure any outstanding issues were resolved to my satisfaction. I wholeheartedly recommend anyone, buying or selling, to enlist his services.
We love our Realtor, Josh Baris, who works out of Fort Lee. Josh is full of energy, knowledgeable, responsive, practical, and easy to work with. We began our search for a home with another Realtor, and felt as though we were left adrift, receiving little guidance on what homes we should focus on and no guidance on what we ought to offer for them. Finally a good friend recommended that we talk to Josh, and the difference was amazing. He made it easy to rule out the houses that were not for us, and when it came to making a bid on the one we decided was for us, he provided lots of comp information and helpful research to help us decide exactly how much to bid and he had contractors/electricians at his disposal to join us in our home walk through to provide their input. There were a lot of offers on the first house we bid on, and in the end the house went to the highest bidder (not us, sadly). Josh was a great confidant to have on our side and we have recommended him to all our house-hunting friends, and they have had similarly great experiences with him. Josh was born and raised in northern NJ and has been in the business for a long time, and has a great track record. We have friends whom Josh helped to buy a new house while simultaneously selling their old one, in transactions with tight timelines and just as the real-estate market was crashing a few years ago; he pulled it off without a hitch. Josh is very marketing and computer-savvy, and his use of electronic techniques to help simplify our search for a home was certainly a lot more sophisticated than that of our previous realtor. You can't do better than Josh Baris!
I am proud and amazed at the high level of attention, passion, determination and vast amount of real estate knowledge that Joshua Baris provides to each and every one of his clients. His high level of expertise, exceptional communication and negotiation skills coupled with his honesty, and creativity are the perfect match for any home buyer or seller! Josh stands out above the rest and utilizes his passion for digital media and marketing to sell homes in record time and place buyers in the right home! Josh sold our condo in less than 1 month and flawlessly negotiated our purchase. I don't think anyone works as hard or cares as much as Josh!

Working with Joshua to find a new home was a stress-free experience. He is very knowledgeable about his field and had an innate confidence that together we would be able to find the right place for me to live. I would recommend working with him whether you are looking for a home or selling your home.
Josh our NJ Gold Coast Realtor continues to impress me both personally and professionally. I have only the highest praise and recommendation for Josh Baris. I recently listed my home with Josh, and it was one of the best decisions I've made. Just as important is Josh's expertise and service. He and his office assistants are always available and in touch when I have questions, need help or want to discuss options. I can see that from the listing through closing, Josh is with me all the way. The information he provides is valuable to my wife and I as we make our decisions. He is professional, honest, caring, and an absolute pleasure to work with. Additionally, I am pleased to have found a friend in Josh.
Joshua is a detailed oriented and professional agent. He's creative and thinks outside the box to ensure that the needs of his client were met and exceeded. He communicates well in that he keeps the client abreast of new development throughout the process. I would definitely hire Joshua again and will recommend him to my friends and family."
, CPA CFF CFE MBA
Josh has clearly demonstrated to me both personally and professionally that he is a person of tremendous integrity. His diligent and conscientious attitude will serve all that deal with him well!" October 2, 2011
, Senior Vice President, Couch Braunsdrof Insurance Group
If you need somebody in you corner Joshua is the guy!! Smart, honest, tenacious, & professional. Best of all from my experience he's always putting other peoples needs first." September 30, 2011
, Private Mortgage Banker, Wells Fargo Home Mortgage

Josh is one in a select group of agents who continually reaches 'outside of the box' to exceed the excpectations of his clients. If he needs assistance in an area of knowledge that he may not consider himself an expert, he'll look to discover and uncover! I would strongly recommend Josh to any home seller, purchaser, or investor." September 20, 2011
, Branch Vice President- Franklin Lakes Office, Coldwell Banker Residential Brokerage NJ/Rockland County
Joshua represented the buyer for one of my listings. He was constantly in touch with me throughout the transaction. Joshua made this home sell without any problems. Enjoyed working with him as he works hard and delivered what he says. I look forward to working with him again." September 19, 2011
, Broker/Sales Associate, Coldwell Banker Residential Brokerage
Worked with Joshua at Coldwell Banker Residential Brokerage.
My initial experience with Josh told me he was going to be a fantastic agent, and one I would be proud to associate with and call a colleague. As Josh has grown in knowledge and experience he has never forgotten his roots and those who have helped in along the way; he is not only a great agent but also a person with high morals and a honest business model. I am not only proud to call Josh a colleague, but a friend as well!
, REALTOR / Sales Associate
"So easy to write a recommendation for Joshua Baris – Josh is the best at what he does (Realtor) – WHY? "integrity" "professionalism" "marketing genius" "dedication to task and Client" "knowledge of market" "negotiation skills" & if you know his Father, "Good DNA"!" September 18, 2011
, CEO, Viridia Energy

"I can tell you that Josh is very detail oriented and focused on the needs of his clients. I remember working on a difficult deal due to the property's special circumstances, he helped to steer his client thru to a hassle-free transaction. He was also a great help to me on that transaction as well. I would recommend Josh for your real estate needs."
, Managing Director, Classic Mortgage
"Josh is a dedicated professional who treats his clients with the utmost importance. Josh goes above and beyond to make a difference for his clients, co-workers, and the company."
, Account Executive, American Home Shield
"Joshua and I worked together within the NRT relationship in the Fort Lee area. I would best describe him as a detailed oriented, responsive and efficient individual and would recommend him to anyone looking for a true professional." June 26, 2010
, Sales, Coldwell Banker Home Loans- PHH- Cendant Mortgage
"I met Joshua in college and we are now best friends. We studied together in the college of business administration and had a few classes together. Joshua is a dedicated hard working individual, always willing to go the extra mile to complete a task. He is a great salesmen as I have seen him in action. He is able to sell anything to anyone and I would highly recommend him as a great asset."
, AUDITOR, STATE OF NJ
We have only known Joshua for a short time now. Our listing had just expired with another agent, and we were getting ready to put our apartment up for rent. However, Joshua was able to find us a buyer, and he got us a price that exceeded our expectations. Joshua is different from other agents, because he will not make compromises to his values, just to close a sale. He really looks for what is in your best interest, and this brings on a whole new level of trust with his sellers & buyers. I can already see why he forms many lasting friendships with his clients. We are very thankful and fortunate to have met him. We will without a doubt recommend Josh to our friends and family. He is the best in this business on every level.
Josh is an amazing guy, very nice. honest and friendly.
He understands my needs right away and did all he can including crazy hours talks and consulting.
I for sure will use him for my next house rent or buying!!
We had worked with Josh recently on our first home purchase. It was fortuitous, actually, in meeting Josh since we looked up on Trulia.com and Realtor.com and searched for agents with the highest ratings. We were a bit surprised when someone of his caliber actually responded to our inquiry. Josh worked very hard and quickly to accomodate our short timeframe. If we can sum up Josh and our transaction with him, it would be "FLEXIBLE."
– The offer letters were put together and handled at The Shops at Riverside in Hackensack, where Josh met us on a late Saturday evening.
– We videoconferenced my wife for the home inspection via Skype on Josh's iPad and iPhone from Korea.
– Josh gave us guidance throughout the legal review and in-contract phase.
– Josh even helped us negotiate out of our apartment lease agreement.
– Josh managed to be present at our closing, with our little one sick with the flu, trying not to get sick and in turn get his 9-month pregnant wife sick.
We would like to see any other agent perform these tasks for his clients, and still operate with a huge grin. We will definitely recommend Josh to all of our friends in the north Jersey area when they are ready to buy a home.
Josh has been amazing to work with and I highly recommend him. I don't typically leave reviews, but considering I found Josh through Trulia, I thought I'd leave a review and help some other people out 🙂 We originally started our house search over 6 months ago in the Englewood Cliffs & Edgewater area. Ultimately, we wound up exploring Tenafly, Ridgewood and Franklin Lakes instead. While some agents would only be knowledgeable in a small area, Josh was very knowledgeable in every single town which was very very helpful. Josh went above and beyond for us on many occasions and is probably the hardest working real estate agent in the business. We're also now using him to sell our Fort Lee condo, and as with the purchase, he's once again gone above and beyond for us. Highly recommended: give him a call!
As a Realtor who works in the Hudson and Bergen County area I have worked with many fellow agents. Joshua Baris has been one of the most professional Realtors I have come across his sales numbers prove his dedication to the Real Estate field. Joshua goes above and beyond the role of Realtor he is accountable and always courteous what a pleasure to work with a Realtor who knows his business!
Joshua is an excellent real estate agent, provided great service during our recent purchase and took personal initiative in getting us into our new home. He is straightforward, honest and very determined to make things happen. We highly recommend him!
We were fortunate to have Joshua Baris as our real estate agent. In a matter of 2 days, we had all our papers from the seller, negotiation skill was great. Super speedy and always there when you needed him. I remember first time we met JOshua and said to me, "I will make sure that your son will get the condo that he likes." And Joshua did kept his word. Joshua Baris is not just a real estate agent, he is concerned, honest and dedicated real estate agent. Very nice person to work with and we highly recommend him.
Josh is the most honest realtor I've ever worked with, and I've worked with quite a few prior to meeting him. He's passionate, driven, and determined to find you your ideal home. He cares, takes time to listen, and by the end will be not just your agent but also your friend.
Dear Josh,
I want to thank you for all your help in selling my sister's apartment. I could not have asked for a more professional broker. From the moment we met I knew you were the right broker for the job. The way you presented yourself to me and to the buyers and the open houses you had on the weekends were done so well that "I was not surprised on how fast we sold the unit." I would recommend you to anyone looking to buy or sell a house in New Jersey the experience was delightful. Thank you for all your help and look forward to doing more business with you in the future.
Our experience working with Josh was excellent. We were moving overseas and needed to rent our place in a rush. He managed to do that in an expeditious manner while kept us informed of the whole process throughout. Moreover, he went above and beyond in the implementation of the agreement. We know now that we will not have to search for a realtor for our future needs; we already found the right one.

First of all, if others have had the same experience we have, when you work with Josh you always feel like you're his #1. Kind of like the best teachers or doctors, you feel he knows your situation inside and out and will provide the best counsel. He's a valuable resource on all real estate levels. We've had a series of questions as we've moved forward. In each case he's responded promptly and thoroughly, or, if he didn't know the answer, referred us to experts who have. I recommend Josh without reservation.
Having josh as my realtor was a true blessing.his professionalism,knowledge and especially honesty was stunning.i felt secure having him leading me through this,sometimes emotional,period of selling my house.i would highly recommend him.
thank you so much josh!!!

Josh was very patient, understanding and diligent in helping us find a home quickly. We had very specific needs and little time. His thorough knowledge of the towns helped us decide on a town and ultimately a house. He willingly took the time to show us countless houses to make sure that we were comfortable and confident with the house we decided to purchase. He was always accessible and checked in on us throughout the process and even after we moved in. He demonstrated his professionalism and work ethics when he had to deal with difficult parties during our buy process but he persisted through it to make sure our deal went smoothly. He genuinely cares for his clients.
It was truly a pleasure working with Josh. His profound expertise, infinite patience and wealth of knowledge in real estate is unsurpassed and impressive. Within s span of only a few months, Josh helped us find the perfect home. He guided the entire process seamlessly with great attention to every detail which helped ensure smooth sailing, from the day we began searching to the closing day. It is with great confidence that I recommend Josh Baris!

Extremely dedicated to his clients, quick to resolve any problems, professional and motivated to preform for the best of his clients. In two weeks my purchase was completed.
Thank you!

Incredible real estate agent. By far the best one can ever find. Gives full attention. Makes you feel like he always has time for you. Knows the area and the real estate market. Personal touch. Always reachable. Gets back to you immediately with answers! I have worked with at least 4 or 5 agents in the past and Josh, by FAR FAR FAR surpasses ALL of them. Comes with the highest recommendations and I will definitely be sending anyone I know, who is interested in buying, his way…

Joshua helped me with a very trying situation in working to put a house to market in New Jersey while living in Virginia. A lot of what he did was above and beyond what I would anticipate from an agent. Above all, he is probably one of the most professional people I have has the pleasure of working with.
The best words of recommendation that I have for Joshua Baris as a real estate agent is that you will always remember his dedication, hard work ethic and great personality in securing the best deal for you. He is also a person that you can always rely on in business or in friendship. You can never go wrong when you put Joshua behind you!!!
We liked Josh from the beginning. There are a lot of realtors that dont seem very trustworthy, and appear to have their interests in mind rather than their clients. Josh quickly gave us the comfort level that he was there to help us and take care of us in helping us find our next home.
Josh was extremely attentive and responsive throughout the entire process, and exhibited a professionalism that made us feel we were always in good hands. My wife and I look forward to working with him in the future. Thanks Josh!
Joshua is a great real estate agent and person. He is a very ethical and honest person to deal with, and he is very knowledgable about local real estate. He knew I was under a time constraint, and was able to facilitate the process and paperwork quickly and painlessly. I recommend him highly.

Dear Coldwell Banker Management,
I just wanted to take a moment to make a comment on Josh Baris. I have worked with and spoken to many realtors, and Josh by far has shined well beyond my expectations. His attention, diligence, availability and flexibility, have been stellar. He has made himself available to accommodate my schedule any day at anytime as well as answered or returned my calls more than efficiently. His work performance is nothing short of a complete professional in my short business relationship with him thus far. Even though we have not fully closed the deal on my property at 14 Hemlock in Tenafly, NJ, I could not let more time elapse without the mention of my experience so far. You are very fortunate to have Josh on your team. Being in the service oriented business myself, I see him as a true asset to any organization.
, Tenafly NJ
Josh went above and beyond to make sure we were completely comfortable and confident that we had found the right home. He was extremely professional in dealing with difficult parties and always kept our best interests in mind. We were impressed and very appreciative of his knowledge of the area(s) since we were new to the area. He also put us in touch with the right people to settle into our new house. Buying a home is such an important and stressful experience but working with Josh made it much easier. Thank you for all your help!

Just interview the very best in your area…..then interview Josh. You'll soon realize why we choose to list with Josh Baris. If you want someone who truly works in your best interests, then Josh is your man. Incredible knowledge of the business with great people skills and terific negotiating skills. He rocks. His trademark "The Bar is raised" depicks his salesmanship. 5 star rating…no really 6.
I have never dealt with anybody in any industry that truly puts their clients interests first like Josh does. His commitment to excellence makes working with him a pleasure. I feel as though Josh saved me thousands of dollars and helped navigate me through a difficult transaction. Most important to me was the peace of mind I had, knowing there was somebody out there working day & night on my behalf is a special thing to experience.
, PHH Mortgage

Josh is different from most realtors, in that he's an agent who truly makes you feel as though you've got a friend in your corner. He's very honest and will never steer you wrong, as he strives to understand your needs and find the perfect home to match.
"Detail oriented, Responsible"
, Realtor/Sales Associate, Prominent Properties Sotheby's International Realty
"Joshua, I've worked with for a few years, he's a good guy and will always get the job done"
, Realtor/Sales Associate, Prominent Properties Sotheby's International Realty

Joshua Baris is realtor extraordinaire. Not your typical run of the mill agent who will list, reduce, reduce again and hope to sell mentality. Going the extra mile is incorporated in his slogan "The Bar Is Raised". Josh's charismatic personality and his can do philosophy has ranked Josh in the top percentile against his industry peers. We entrusted Josh to sell one of our most treasured possessions….. a house we built and loved for many years. Josh did not let us down. His marketing and negotiating skills made our sale seem effortless. Anyone thinking of either selling or buying a home will not be disappointed if contracted with this gifted realtor. We would not hesitate to refer our family and friends to be represented by Josh Baris. We welcome any questions with regards to Josh Baris
Josh is phenomenal and won me over. I have worked with several Realtor's over my career and have never been impressed instantly as Josh did! I will recommend Josh to all investors.
He is a passionated realtor, agent, friend and professional. He is my life saver when I requested his service selling my home. He presented excellent real estate services and advices to my situation. He listed my home in a timely matter with perfect professional listing deatils and photos. We got an offer within the 5th day of listing. Everything went smooth under Joshua's guidence during the selling and closing. Very much apprecited his great real estate services. I strongly recommend him as anyone's real estate advisor\agent\broker. Thank you Joshua Baris! You are the best!
Joshua Baris possesses great social skills as well as great business skills in the field of real estate. He is constantly thinking 'out of the box', which sets him far and apart from all of the other competition. If it is your goal to sell your home, or purchase a home, Josh will surely not disappoint as he is the best real estate professional anyone could ever have! Thank you Josh!
My husband and I highly recommend Josh and his team. They presented our home extremely professionally and was devoted to helping us find the right buyer. Without Josh's expertise we would not have had all the inquiries that we did in a difficult area. Josh constantly had fresh "out of the box" ideas about staging the house, improvements and marketing strategies to improve the reach within the community. His thoughtful, but driving personality is a winner in our book!! Thank you Josh, for all you and your team have provided to us.
, Tighe

Josh sold our house and found us our new home. He has a great understanding of the industry and many good connections. The whole experience was professional and seamless. I highly recommend using Joshua Baris, he went over and beyond for us.

Excellent and pleasure doing business with! Outstanding Realtor!
Joshua is a real estate professional that put your needs and concerns first making the home buying process a stress free experience. I would recommend him to anyone looking for a home and a trustworthy agent.
When we first met Josh we were very skeptical. Neither of us had any experience with home buying and we were concerned that he would live up to our negative image of brokers. But Josh was different. He was very patient and honest with us. He took us on dozens of showings and honestly explained the trade-offs for each house, reaching into his depth of experience in the industry. When we did decide to move forward on a property, Josh held our hand through the process and answered all our questions promptly at all times of the day, night, and weekends. He is extremely friendly, devoted to his profession and very hard working. But most of all, he is trustworthy. We encourage anyone seeking a house in this market to work with Josh.
Josh did a great job representing my wife and me with the purchase and then rental of an investment property. Throughout the process Josh was knowledgeable, professional, and very responsive. Regardless of whether you are looking to buy, sell or rent, I highly recommend Josh to help with all your real estate needs. We could not have asked for a better Realtor to guide us through the process.
I had the pleasure to work with Josh in April 2012 to rent out an investment apartment my husband and I purchased. Within 2 weeks, the unit was filled and it was such a smooth process from start to finish. Josh's hard work and determination to get our unit rented was a top priority of his and his hard work showed. He showed our unit to many clients but knew the ones we accepted the offer from, were the ones we'd end up choosing. He is so personable that he picked out our perfect tenants, and he was accurate with that and he's very professional too. Highly recommend working with Josh as your realtor. He gets the job done.

Josh is personable, very knowledgeable and a true professional. I have seen first hand his dedication to his clients; they are his first priority.
, Owner, HomeTeam Inspection Service
Josh did a wonderful job helping my wife and I finding our first house. If it wasn't for him and his hard work there would have been no way we would have been able to buy the house we really wanted. He was wonderful throughout the entire process and works incredibly hard at what he does. He clearly shows his passion for real estate through his hard work!
You can't go wrong with Josh. He is a consummate professional with a creative mind for the Real Estate business. Expect to sell with him, even in this tough market.

Josh commands the knowledge, expertise, professionalism and creativity to help you accomplish your goals. He knows all the right people and avenues to ensure you get results with a very quick turn around time. Josh goes above and beyond and employs every resource to get the job done. As busy as he may be, he always makes himself available. I will continue to use Josh; both for myself as well as for anyone I know looking to get results.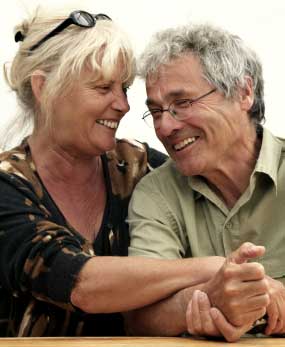 Joshua was delightful to work with. He knows his business and everything was done very professionally.
Joshua is a very good real estate agent who was able to sell the property in a few months at a time when real estate is down. Congratulations Josh!!
I have been the attorney for the Grand Cove I Apartment Corporation, now known as the Grand Cove I Condominium Association for the past 7 years. Joshua Baris has served on the Board of Directors for my entire tenure as Grand Cove attorney. Josh is a very conscientious Board member. He takes the time necessary to fully understand the issues facing the community. He cares deeply about issues that affect members of the community and passionately advocates for the unit owners at Grand Cove.
Josh has been an asset to the community. I would expect that Josh carries the same passion he has for the residents at Grand Cove to his business and his clients and I would not hesitate to recommend him to others.
, Partner, McCarthy & Jennerich at Grand Cove I Apartment Corporation
I cannot say enough about Josh and his advocacy on my behalf as my real estate agent. Not only is Josh knowledgeable about his field and the market but he makes his knowledge yours and is committed to making the process of buying/selling a house something that is understandable. Beyond that, I couldn't imagine buying/selling a house without him because he is the most zealous advocate (and I say that as an attorney) that I know. He will go to the mat for you and mix it up and he will get you results that others would be unable to get. Josh brings creativity, personality and expertise to the bargaining table and without him, you're not doing yourself any favors. In other words, I whole-heartedly recommend him.
Josh is amazing, he is energetic, hard working, innovative and honest. I have hired a few real-estate agents in the past and wasn't very pleased; and in this volatile economy, it would only make sense to hire someone like Josh. And, to boot, what a nice person to work with. I would highly recommend Josh!
I worked with Josh as the seller's real estate agent when I purchased my condo. Josh was always very responsive and personable during my interactions with him. Although Josh did not represent me as a buyer, he was always quick to answer my questions and is extremely knowledgeable about the area in which he represents. At the condo association, most listings have been represented by Josh, as it is evident that most of the residents/owners trust and value his integrity.

Josh has been a phenomenal individual to work with. Josh has always gone above and beyond for my fiancé and I even if it meant not making a commission. They say you don't care how much someone knows until you know how much they care. Mr Baris shows true intrinsic value, so much that not only will we refer him but when we finally buy our dream home we will do so through him. Great man of character and we highly recommend everyone to use him.