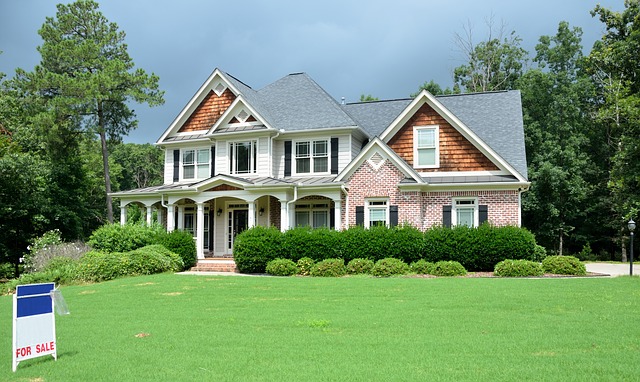 If you are planning to sell your home in North Jersey, it's likely that you will take all the help you can get. Money is tight these days, so selling your home might not happen overnight. Are certain months or seasons better for home sales than others?
Let's look at this topic up close and personal. We'll examine each month for its positive or negative impact on home sales.
December
Not the best month during which to sell your home. This is when homes that are up for sale tend to sit the longest. There are lots of distractions. With the holidays looming, and weather being utterly frigid in some areas, homebuyers don't have their mind on buying a house. What's more, not too many people want to deal with relocating in the middle of January. You may need to spruce up your home a bit in order to sell in December.
November
November and October are months during which you can get a relatively decent price for your home. Days on the market are a little bit more in November, but the good news is that homebuyers want to get the transaction over with before Thanksgiving and Christmas (or whatever December holiday they celebrate).
October
In the state of New Jersey, this is possibly the most awesome month during which to sell your home. The average number of days on the market combined with analytics by marketing and real estate companies join together to give October the best statistics when it comes to home sellers. Fall, in general, is a good time to sell your home in New Jersey.
September
After a slower summer, this is when things start to pick up in New Jersey. The weather is still warm enough to encourage homebuyers to travel around town viewing homes for sale. And if you want to get rid of your home before the holidays hit, this is a great time to list.
August
July and August carry special motivations for homebuyers who are searching for a good school district in which to establish their new homestead. Your home may stay on the market longer, but you will likely get a better price because there are fewer homes being sold at this time.
July
Your house is going to sit on the market for a little while because the spring market has dwindled. Two encouraging factors could figure in at this time, however: Many families are looking for the perfect school district so they can move in before school begins; and if a family has sold their home in spring, they could be looking to buy a new home quickly.
June
June and May offer stellar weather for home buyers, allowing them to shop around at leisure. The school year is coming to an end, so parents might start thinking about relocating their kids before another school year starts.
May
Possibly the best summer month during which to sell your home in New Jersey. The curb appeal of homes for sale should be at an all-time high with flowers blooming. Lots of buyers want to get settled so that they can enjoy the summer months and be all set before the kids start school again.
April
Buyer demand is high with the spring market is in full swing. As a home seller, you may have to let go of your New Jersey home for a bit less than you had hoped for, but by pricing it appropriately, it should be a win/win situation for buyers and sellers. Quick sales abound in April.
March
In March, the spring market is just kicking off. And that's a good thing because people are tired of being trapped in indoors and they're anxious to get outside and look around. In New Jersey, homes sell relatively quickly in March.
February
Though still relatively slow because people simply don't want to freeze to death while shopping for a home, houses for sale tend to sit on the market for a while; but not as long as in January. The good news is that, in some regions, people are starting to brave the weather a little bit to see what's on the market. Some are looking for a solid spring move-in date, so you may be able to push through the sale of your house by the end of the month.
January
If you put your home on the market in January, it may end up sitting for longer than you had hoped for. Though few want to brave the arctic conditions, in New Jersey, weirdly enough, there can be a high demand for homes. If you actually sell your home January, you could end up getting a good price for it.
No matter which month you pick during which to sell your home, your chances will be better with a dependable NJ realtor. Do a little research, ask around, and make an informed decision when it comes to picking your realtor or the agency for which they work.