On Wednesday, December 3rd, the Rockefeller Center Christmas Tree will be lit up, signaling the official start of the New York City holiday season. Thousands of people will fill the sidewalks of Rockefeller Plaza (between W 48th and W 51st Streets between 5th and 6th Avenues) to see it in person, while millions will be watching all around the world on television.
The tradition began in 1933 with the opening of 30 Rockefeller Plaza (although workers decorated a small tree during the construction, so unofficially the tradition began earlier). Typically the tree remains lit through January 6th, which is the date of the Christian feast of The Epiphany, though this year it will remain lit until the evening of January 7th before it is removed and recycled.
This year's tree is an approximately 90-year-old Norway spruce from Bloomsburg, Pennsylvania that stands at 85 feet tall and weighs nearly 13 tons. The tallest tree on record was a 100-foot Norway spruce from Killingworth, Connecticut in 1999.
As always there will be live performances, as well as pre-taped ones aired during the tree lighting between 7-9pm on December 3rd. Lady Gaga and Tony Bennett, Cyndi Lauper, Idina Menzel, Pentatonix, LeAnn Rimes, Trisha Yearwood and Seth MacFarlane featuring Sara Bareilles are set to perform at the lighting ceremony this year.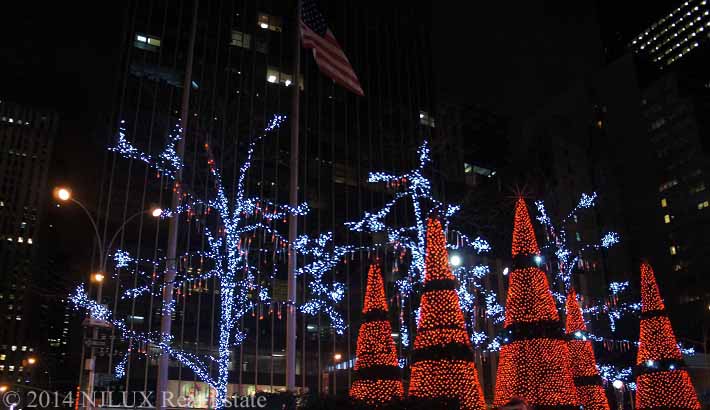 Aside from the Rockefeller Center tree, most local towns have their own lighting ceremonies for the upcoming holidays, be it Hanukkah or Christmas. Check local borough halls and town calendars for any and all Holiday events and ceremonies.