It seems big screen actors can't get enough of the stage this year. With so many actors making appearances in recent years on some of New York City's biggest Broadway stages, the trend just seems to be continuing.
This year saw Daniel Radcliffe, Denzel Washington, Neil Patrick Harris, Debra Messing, James Franco, Chris O'Dowd, Bryan Cranston and many more all taking the Broadway stage, some of whom were nominated for Tony Awards, some making their return to the stage and others making their Broadway debuts.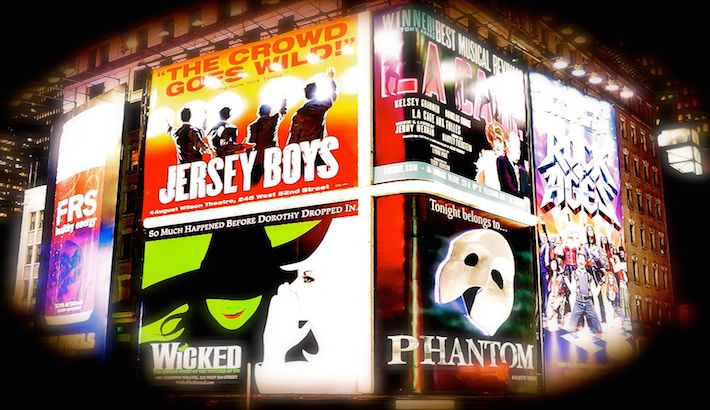 Who Will You Be Able to See?
This winter the likes of Helen Mirren, Ewan McGregor, Maggie and Jake Gyllenhaal, Bradley Cooper and Hugh Jackman will all take their turns on the stage in various different roles.
Helen Mirren will be reprising her famous role as Queen Elizabeth II in The Audience. The play takes the viewers behind the scenes of the private weekly meetings the Queen has had over the last sixty years with each of her Prime Ministers. Through these meetings, viewers can get insight on the woman behind the crown and see moments that shaped her as a monarch.
Ewan McGregor and Maggie Gyllenhaal star in The Real Thing in its return to Broadway. This revival of the witty Tony-Award winning play by Tom Stoppard takes a look at relationships and how the perception of love is blurred by passion.
Bradley Cooper will take on the classic role of The Elephant Man again in his return to Broadway this winter. He previously held the role in the 2012 Williamstown Theatre Festival and will be joined by a couple of his costars from that adaptation as well. Another big name star is Jake Gyllenhaal, in Nick Payne's Constellations. This will be the American premiere of this drama, which will be directed by Michael Longhurst, who previously worked with Gyllenhaal on another Nick Payne production in 2012.
It seems if you want to see some of your favorite Hollywood celebrities trying out their acting and/or singing chops on Broadway, this winter is the time to do it.