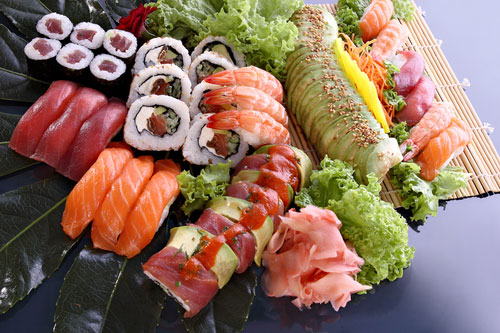 Bergen County has a lot to offer when it comes to exceptional dining experiences. The county is one of the locations in New Jersey that has a number of Japanese restaurants where locals and visitors can dine in or order for food pick up. Have you just relocated to New Jersey? Check out these top Japanese restaurants in Bergen County.
Ayame Hibachi & Sushi
Location: 526 Washington St Hoboken, NJ 07030
The Ayame Hibachi & Sushi was established in 2011 and it is one of the best sushi restaurants in New Jersey. The restaurant has a great setting for family dinner dates and group dining. There is ample street parking and outdoor seating. The Ambience at the restaurant is casual. You can enjoy a number of delicacies on their menu. Make sure you try out their famous entrée the Ayame Monster Roll which is topped up with a seaweed salad. They offer delivery services to clients who require take away. The staff is very friendly and accommodating. They ensure everyone has an enjoyable dining experience.
Sakura Bana Restaurant
Location: 43 Franklin Ave Ridgewood, NJ 07450
According to reviews, Sakura Bana Restaurant is by far the best Japanese restaurant in Bergen County. You need to call ahead to reserve for a table if you are going as a group. The setting is exceptional and they have a variety of high quality tasty food on the menu. The staff is polite and efficient and always accommodating. You should definitely try out their mouth-watering noodles. Whether you are looking to dine in or order food for pick up, Sakura Bana Restaurant is the place to go to.
Masa Sushi and Grill
Location: 81 W Allendale Ave, NJ 07401
The amount of effort put into this restaurant is obvious to bring about a unique dining experience. The restaurant maintains high standards of cleanliness and the service is excellent. The fish is always fresh and amazing and it keeps diners craving for more. You should try out their Omakaze course dinner which is a favourite with many customers. If you are a sushi lover with impeccable taste, you should definitely book a space in Masa Sushi and Grill.
RyuGin Japanese Restaurant
Location: 1014 Maple Ave Glen Rock, NJ 07452
Once you dine in this restaurant, you will definitely get hooked. They offer a ton of free appetizers like dumplings and pickled veggies in sauce. The RyuGin Japanese Restaurant is small compared to other restaurants but it offers a great setting for an intimate group dining experience. Their menu consists of sushi, salad, sashami and rice bowl which all taste good. Make sure you have a taste of their pork chop once you get there.
If you are looking for a place to stay in Bergen County, there are several great property listings you can choose from. Contact a real estate agent who will ensure you get an ideal property near all the amenities that will make your stay enjoyable and easy. Always make a thorough property search before settling to one that you like to ensure you get the best Bergen County has to offer.