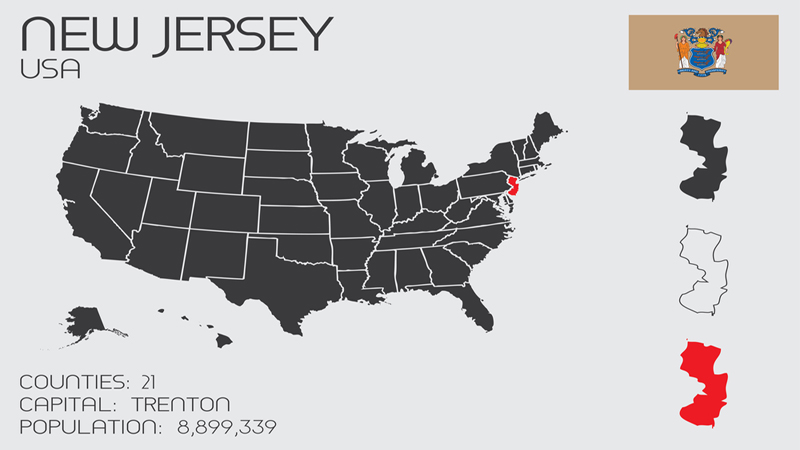 Are you considering a possible move to or within the New Jersey area anytime soon? Have you checked out the neighborhoods and the local real estate markets? There are any number of hot, happening, popular NJ real estate markets out there. Let's take a look at some of the most recent popular New Jersey real estate markets.
The Crème De La Crème – Weehawken
Weehawken tops our list and has for some time. In the state of New Jersey, it is the hottest market around. Property values are double those of Jersey City. Our slightly more well-off new home seekers may well consider Weehawken for their new home.
Still Growing Strong – Jersey City
While many cities struggled during recession recovery, in the past decade, significant growth has been seen in Jersey City. A median income of $63,000 is enjoyed by a median age group of 34-year-olds. In the state of New Jersey, this city is the second largest.
Recent Redevelopment Seen – Ashbury Park
For the second quarter in a row, Ashbury Park is near the top thanks to the recent redevelopment that has taken place throughout the last several years. Though the county has a median age of 42, here it is closer to 35. So, the city is relatively young at heart.
On the Rise – Hoboken
Since last year around this time, Hoboken has gained three places in this ranking. One of the most urban locations on the list, it is also the second largest town.
Down a Bit, but Still Prevalent – Carlstadt
Carlstadt has fallen a bit in ranking but is still a definite contender with a 4% five-year growth. Pretty much in line with the rest of New Jersey, this Bergen County borough has a comparable median income which is earned by its population of approximately 6000.
Chatham Borough
A close neighbor to the next location on the list, not only in real life but in ranking, Chatham Borough has a $100,000 lower median home value than that of Chatham Township.
A First Timer – Chatham Township
This location is enjoying its first appearance on our prestigious list. It is a family town of approximately 10,600 and is considered one of the wealthier townships.
Monmouth County's Fair Haven
Another first timer, Fair Haven counts its residents among the 6000 living in Monmouth County. A major driver of growth, families populate the area. In fact, married couples make up 9/10 of the town.
7000 Strong – Rumson
That does, of course, refer to the population. In comparison to the state median, Rumson's income is nearly double. It has risen to ninth place from last place on our list. Of all our contenders, it is also the most expensive. It seems that the pricey housing market is bouncing back nicely.
Last but Not Least – Moonachie
Unfortunately, dropping from sixth to 10th place, the power rankings for this smallest town on the list demonstrate some of the lowest house values. Of the top 20 neighborhoods, however, 10th place isn't bad.
We at NJ Lux Real Estate can find appropriate listings in the above-mentioned markets and more. We have a handy, easy to use property search page that allows you to look in areas upon which you have decided to help you better locate your ideal home. Contact us today if you have questions or would like to set up an appointment.