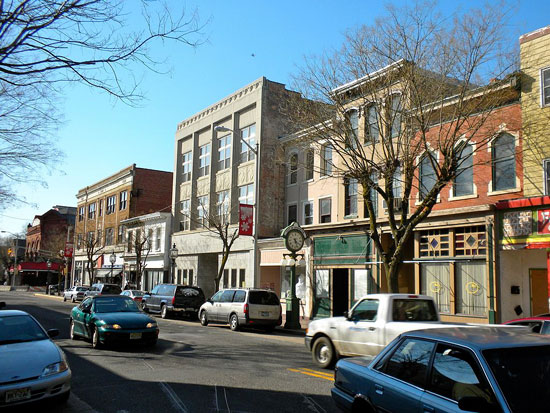 Saddle River is a borough located in Bergen County. It was incorporated from portions of Orvil Township in 1894 and is home to several historic sites including Ackerman House, Joe Jefferson Clubhouse, Stillwell-Preston House, and more. The zip code for Saddle River, NJ is 07458. The borough is named after the river that flows through it, which is also a tributary of the Passaic River. If you are thinking of exploring Saddle River, you will love the fact that it's bordered by Allendale, Waldwick, Ramsey, Ho-Ho-Kus, Hillsdale, Woodcliff Lake, and Upper Saddle River. Let's take a closer at Saddle River as a neighborhood:
Living in Saddle River, NJ
For starters, Saddle River has its own shopping district and the sites on which the properties sit are generally bigger. In addition, the property prices in Saddle River are above the national average and that's why the borough is a resident-magnet for wealthy individuals and families. The borough features both modern and charming historic properties, which are an eye-opener. As there are recreational amenities such as the Ramsey Golf & Country Club and The Gravity Vault-Indoor Rock Gym, you will hardly hear anyone using "boring" as an adjective to describe Saddle River, NJ.
Dining Spots
Saddle River Inn was founded in 1981 and is a contemporary fine dining French restaurant. Chef Jamie Knott is in charge and creates a delectable fare using ingredients such as prime dry-aged beef, local organic produce, sustainable seafood, the freshest line caught, and more. Saddle River Inn's menu usually changes twice seasonally to continue using ingredients that are at the peak of their freshness. What's more, the New York Times graces the restaurant with an excellent rating. In addition to dining in Saddle River, you can also choose to dine at other eateries that are located within close proximity to the borough – for example:
Located in Ramsey, NJ, the restaurant is only about a six-minute drive away from Saddle River. Since its inception, the restaurant has dedicated itself to the absolute freshest in European seafood. When you dine at Varka Estiatorio, don't forget to try out their tantalizing appetizers before the main course. Some recommendations include their spinach Pie stuffed with feta and leeks, mini lobster gyros with sides including Cucumber tomato relish and mint tzatziki.
Points of Interest
Whether you are staying in Saddle River or exploring the neighborhood, you should definitely take time to visit the Saddle River Museum as well as the various historic landmarks throughout the borough. At the museum, you will be able to learn more about the borough's past, including the Lenni Lenape Native Americans, the time during the Revolutionary War, and more.
Campgaw Mountain and Ski Area
Campgaw Mountain is NJ's premier learn-to-ski, snowboard, and tubing destination. The facility has 100% snowmaking capabilities and is located only 18 miles north of the George Washington Bridge. Whether you are an enthusiast or beginner at tubing, snowboarding, or skiing, you will love the fact that Campgaw Mountain has suitable skiing and snowboarding terrain for all abilities.
If you are thinking of living in Saddle River, we have the best luxury properties available here in this borough for your consideration. Check out these Saddle River listings now.