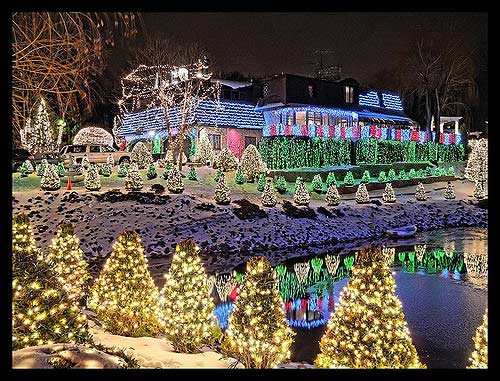 In 1849, Mahwah was established as a township in Bergen County, from portions of Franklin Township. The township was ranked as the 9th best place to live in NJ by New Jersey Monthly Magazine. Also, known as Bergen County's Parkland, Mahwah is home stately historic homes, luxurious condominium complexes and opulent mansions. The township is also bordered by several towns, including Allendale, Upper Saddle River, Ramsey, and more. Let's take a closer at Mahwah, NJ, as a neighborhood:
Living in Mahwah, NJ
While Mahwah seems like a prototypical suburban town, it is home to some of NJ's most expensive homes. In addition, it is a safe place to live in and there is a myriad of options for shopping, work, and more. As a Mahwah resident, you will enjoy stellar security with the township's emergency service volunteers and police force. Your commute to and from work also becomes easier as Mahwah Station and the Short Line Bus is within close proximity to many homes. What's more, the township has decent options for recreation. The Campgaw Mountain Reservation and the Ramapo Valley Reservation are two nature preserves that offer wooded spaces and several hiking trails.
Dining Spots
Where: 1007 MacArthur Blvd., Mahwah, NJ
If you are an avid foodie and love Japanese cuisine, dining at Nagoya is an experience you will not forget. The Nagoya Japanese restaurant is beautifully designed and you will feel like you've entered a world of Japanese culinary delight the moment you step in. From traditional Japanese kitchen entrees to delectable Nabemono options, you might be left spoilt for choice.
Where: 375 State Rt 17., Mahwah, NJ
Opened since 1976, State Line Diner is a family owned and operated diner that has been in the business more nearly four decades. The diner utilizes high quality ingredients to create their vast menu. What's more, they only use, cooked and serve certified Angus beef and fresh fish. If you are looking for Mahwah dining spots that offer a family friendly atmosphere, State Line Diner is the right place to be.
Points of Interest
Sterling Forest State Park
Mahwah, NJ is less than 20 minutes away from 116 Old Forge Road, Tuxedo, NY. All it takes is just a short drive for you to experience the pristine natural refuge in person. This is a tremendous outdoor recreation area so hiking, fishing, and hunting opportunities abound. You can also visit the US Senator Frank R. Lautenberg Visitor Center to learn more about the local environment.
Campgaw Mountain Ski Area
Campgaw Mountain offers a stellar alpine that feels like an escape right in your backyard. This is one of NJ's best learn-to-ski/snowboard and tubing destination. From expansive trails to a dedicated and friendly staff, Campgaw Mountain ensures that your skiing and snowboarding experience here is second to none. Try out Campgaw Mountain Ski Area in Mahwah, NJ now!
If you are thinking of living in Mahwah, we have the best luxury properties available here in this township for your consideration. Check out these Mahwah listings now.