Located along the Hudson River, Edgewater is a borough that was incorporated from portions of Ridgefield Township in 1894. Situated in Bergen County, Edgewater, NJ borders the borough of Manhattan, North Bergen, Fort Lee, and Cliffside Park. The zip code for Edgewater is 07020. While Edgewater looks like a normal suburb from the surface, the borough features plenty of quirks. For instance, it is home to a free-flying colony of Quaker parrots, malls scoring points for exoticism, and more. Planning to explore Edgewater? Let's find out what Edgewater is like as a neighborhood:
Living in Edgewater, NJ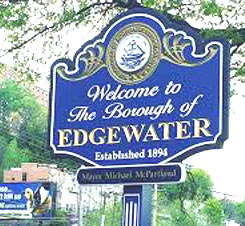 As nearly 80 percent of the housing in Edgewater, NJ was built after 1969, you can find many homes that exude some historic charm. That's why you can find several buildings and places that are listed on the New Jersey Register of Historic Places and National Register of Historic Places, including the Edgewater Public Library, Binghamton Ferry, and Borough Hall. Residents love the tranquil vibe that Edgewater provides at the Hudson River Waterfront Walkway. After a hard day at work, you can unwind by taking a leisure walk and enjoy a breath of fresh air. What's more, the borough is home to quality public schools such as Eleanor Van Gelder School and George Washington School.
Dining Spots
Santouka Ramen
If you happen to be a ramen-lover, head on down to 595 River Rd and enjoy the authentic taste of Santouka's ramen. This is a famous ramen shop/brand from Japan and is finally available in the United States. Since its inception, Santouka has been recognized for its full-flavor soups and selections of gourmet toppings. Need a quick recommendation? Check out their Shio ramen. You will be hooked instantly!
Brownstone Pancake Factory
Founded more than four decades ago, the Brownstone Pancake Factory is a popular family-owned business that specializes in a wide variety of pancakes. The dining spot offers an all day long breakfast menu, and is ideal for brunches and lunches. Upon tasting their Old Fashioned Buttermilk Pancakes, Fresh Fruit Pancakes, etc., you will understand the owners' love and enthusiasm for pancakes. What's more, you even have the option of adding extra eggs, hickory smoked bacon, pork sausages, and more.
Points of Interest
Riverside Park
This is an expansive historic park with multiple playgrounds, a long boulevard, as well as elms and rocky outcrops. The scenic waterfront public park is located on the Upper West Side of Manhattan and is within close proximity to Edgewater. Riverside Park is home to a number of notable statues and monuments, including the Amiable Child Monument, Soldiers' and Sailors' Monument, and more. One of the most used sections of the park is on the tiered slopes located between the Riverside and Hudson Drive from 72nd Street to 125th Street.
Cathedral of Saint John the Divine
Officially recognized as the Cathedral Church of Saint John: The Great Divine in the City and Diocese of New York, the point of interest is the cathedral of the Episcopal Diocese of New York. You can find it on Amsterdam Avenue, in Manhattan's Morningside Heights neighborhood. The immense, historic church is known for hosting many concerts and Sunday services, including the annual blessing of the animals. A notable feature of the cathedral is its natural acoustics, which offers a natural brilliance of tone. Come on down and take in the sights of its beautiful interior.
If you are thinking of buying a house in Edgewater, you may be pleased to know that we offer a wide range of real estate options for your consideration. Check out these Edgewater listings today.