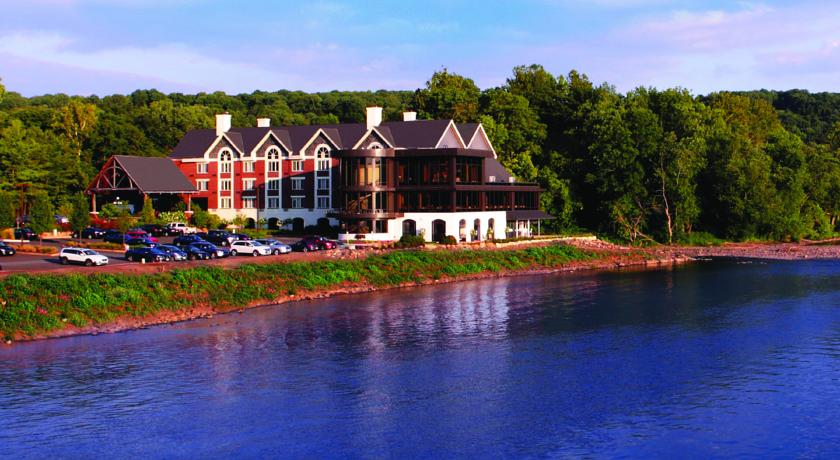 New Jersey has been rated as one of the most romantic states in United States. What makes NJ romantic? Firstly, it is one of the most visited places by couples looking for a romantic getaway. Secondly, most newlywed couples choose to settle in this state to start a family. What makes NJ a romantic place is the overflowing romantic spots found in this area. If you are looking to settle down, you may want to check out the recent property listings in NJ that will accommodate your lifestyle. Let's take a look at the most romantic spots you and your loved one can visit while in NJ.
High Point State Park, Sussex
Imagine waking up to an incredible sunrise? There is nothing more romantic than enjoying breathtaking views with your loved one. High Point State Park is the highest point in New Jersey and visitors who come here get to enjoy beautiful sunrise and sunsets. The Park is open to all. You can plan a great evening with your loved one by packing a picnic and spending some quality time as you gaze at nature. This is a great spot for couples who love nature and being in open places.
The Queen Victoria Bed & Breakfast, Cape May
Looking for some alone time as a couple away from every day hassles or spend some time away from the kids? Surprise your loved one with a weekend getaway at the Queen Victoria Bed and Breakfast located at Cape May. This facility has a Crown Jewel suite that features an amazing Jacuzzi. You can choose to spend your weekend indoors and order for in-room massages as you enjoy chocolate covered strawberries. This place will definitely help you and your spouse rekindle your love.
Lambertville Station, Lambertville
Looking for a spot to celebrate your anniversary? The Lambertville Station is the place to be. This restaurant has a romantic setting and it overlooks the Delaware River which makes dining experiences all more exciting. The establishment is famous for preparing delicious dishes and the service is impeccable. To celebrate your love in style, get down to Lambertville Station for an unforgettable evening.
Ninety Acres, Peapack & Gladstone
For couples who enjoy organic food, this would be the place to visit. The establishment is set on scenic grounds and the vast grounds around the building help visitors to focus on their evening more away from the busy city life. Couples get a tasting menu before they decide what they want to have and all the food prepared here is farm-to-table cuisine. This would be a great place to propose to a loved one.
Shanghai Jazz Club, Madison
Do you like enjoying your food while listening to some Jazz music? The Shanghai Jazz Club is popularly known for offering special shows and it was ranked as one of the top 100 jazz clubs in the world. The restaurant serves gourmet Asian cuisine and great cocktails from their bar. Once full, you can enjoy the rest of the evening listening to soft jazz music as you sip on your favorite drinks.
The list is endless when it comes to romantic spots you can visit while in NJ. If you are newlyweds looking for property in New Jersey, have a local real estate agent help you get a house that will meet your needs.