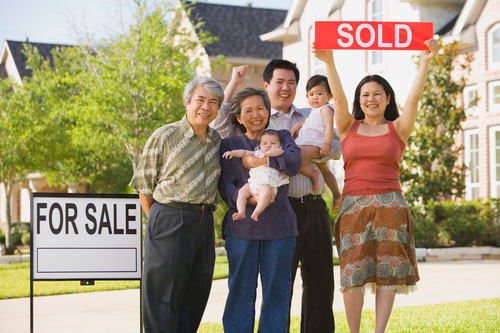 New Jersey is a vibrant city with so much to offer to its residents. This also means that the NJ real estate market is considered competitive by national standards. If you live in NJ and you wish to sell your house, there are a few things that you need to consider before listing your house. You need to predict how fast your house will sell for you to make the necessary arrangements involved. Nobody wants their house to stay in the market forever but you also need ample time to vacate and make sure the house is in order before the new owner moves in. Here are some factors that will help you predict how fast your home will sell.
Negotiating Prowess
The reason most houses stay in the market for long is because most owners are not willing to sell them at any other price other than the asking price. You should not be one of those sellers who are not willing to negotiate with their buyers. You can actually take a risk and go slightly lower than the property value. How is this helpful you ask? Asking a lower price for your house grabs buyers' attention and this encourages a bidding war. There have been several cases where homeowners ended up selling their property higher than the asking price.
The Pricing
Before setting an asking price for your house, ensure that you know the exact property value. Check the local listings in your area and see how much houses are going for to ensure you make the right estimate. Make sure that you set a competitive price for your home compared to other similar properties in your area. it is wise to work with a high-profile New jersey estate agent to help you price your property, since such a realtor already know the competitive rates in your area and which clientele to target.
Property Photos
How well you take your house photos determines how long your house will sit in the market. You need to invest in a professional photographer to take pictures of your home. It is best to accentuate the special features around your home to make it stand out. Take photos of the interior and exterior of the house.  The first impression your property photos give will determine the number of potential buyers you will hear from. If you don't have clear photos of your home, chances are high that you will get very minimal inquiries.
Capabilities of Your Real Estate Agent
It is vital that you pick a qualified real estate agent since he or she will determine how long your house stays in the market. First of all, if you live in the NJ then you obviously need to work with an estate agent who is reputable and is familiar with New Jersey real estate or a specific area in the Garden State. A good and experienced real estate agent will go to great lengths to ensure that you not only sell your house as fast as possible but that you also get a good price for it. Contact us today if you are looking for the perfect realtor to help you sell your property in New Jersey fast!