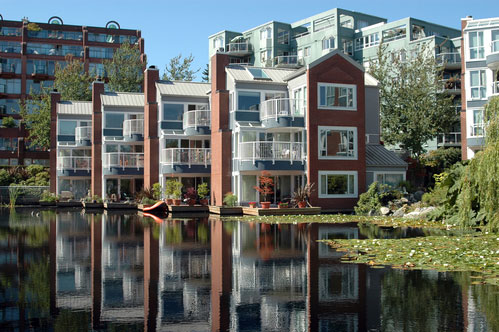 Condo amenities are extremely important to buyers because they are a key factor which separates a quality property from a run of the mill apartment. The greater demand for condominiums throughout the world, particularly in major metropolitan areas, has led to a number of amenities which includes accommodation for pets, eco-friendly features and technological availability. Below are the top condo amenities that buyers are looking for today.
Gym And Fitness Facilities
In-house fitness centers have become wildly popular in condos, for a number of different reasons. People no longer have the desire to commute to gyms, particularly in major cities where traffic tends to be congested or where gas prices are high. In- house gyms make it convenient to get in shape since residents don't have to pay separate fees to a gym across town or sit in traffic to get there.
Extra Space Outside With A Pool
One downside to living in a condo over a house has always been the lack of extra space. Therefore, it should be no surprise that one of the most popular condo amenities is more space, especially that which contains a body of water such as a pool. Residents want a space where they can relax, barbecue, gather with friends or acquaintances and do a bit of swimming. The presence of water provides a number of psychological benefits and people will pay a much high price for properties that have access to it.
Quality Internet And Wifi Service
The Internet is here to stay, and unlike cable television it is no longer merely a luxury. For many business people and students it is an absolute necessity, and not only should every condo offer it, it should be high in quality. Poor internet service which is slow or constantly disconnects is almost just as bad as having no internet service at all.
Pets Are Allowed
The days where pets were not allowed in condos has come to an end. While there are still condos that prohibit them, this regulation is falling out of favor with high net worth condo buyers. Few people who adore their pets are going to spend hundreds of thousands on a piece of property which bans them. Allowance for pets, particularly larger dog breeds, is one of the most popular and sought after condo amenities today.
Properties Which are Energy Efficient
Many home buyers have greater environmental awareness, and are looking for condos which embrace this philosophy. Even home buyers who are indifferent to environmental issues will often want energy efficient homes simply because it will lower their electric bill. Condos which are built using materials which are environmentally sound, or which have other green features are some of the most sought after properties on the market, and this is unlikely to change any time in the foreseeable future.
Additional Storage Space
People these days have more stuff than ever before, and they're not always in a rush to sell or get rid of it. This is why extra storage space is high in demand in condos. The more space a condo offers, the more desirable it will be.