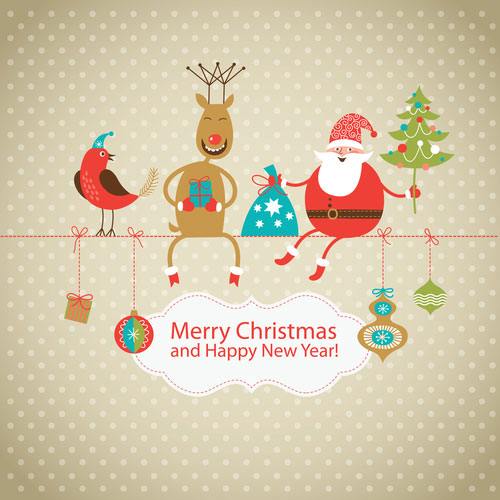 Christmas is perhaps one of the most glorious seasons of the year, and it is also a busy time for most of us. During this cool season, your to-do list may have suddenly tripled. You could be busy entertaining house guests, traveling or hosting a party. Regardless, one of the best ways to make this your best Christmas ever is to initiate a new tradition. Add a special to-do item that can involve the entire family each year. For starters, a myriad of Christmas events can be found in North Jersey, and one of these events may make this season the brightest one for you.
Christmas in the Ballantine House
Head down to Newark Museum's national historic landmark this Christmas. The ever-beautiful 1885 Ballantine House is located at 49 Washington Street, Newark, NJ. Christmas in the Ballantine House is an event that offers you a glimpse of how Christmas was celebrated in the past; a different perspective of Dutch, German and English holiday traditions. You and your family will be treated to many sights from 19th-century life and traditions. You will get to see a how a traditional German Christmas tree looks like, how stockings on the chimney were decorated and more.
Holiday Lights
This Christmas, Essex County Turtle Back Zoo will host a special event that suits the holiday spirit. You will be able to enjoy the lights, ice carving demonstrations, movies and a great array of winter wonderland activities. Where should you head to? To 560 Northfield Ave, West Orange, NJ of course. If you want to start your visit by watching a movie, you should head to the Sea Lion Sound Exhibit first. Heading down to the event on weekends is a good idea too because you and your family get to experience their themed weekends. If you are craving for hot chocolate refreshments, they are widely available at the Holiday Lights event too!
Scandinavian Christmas Festival
Where to next? Consider heading down to Viking Hall, Vasa Park, Budd Lake, NJ this Christmas! The Scandinavian Christmas Festival features all-night dancing opportunities with great music from Jeanne Widman Anderson and Smorgasbandet and more. In addition, treat yourself to a fresh ham dinner and yummy Swedish meatballs. Don't forget to check out the candle-lit ceremony and pageant of Sankta Lucia, and end your day by visiting Jul Glogg and cash bar for some refreshing cocktails.
Festival of Trees
The Festival of Trees is slated to happen at The Barn at Highlands Ridge Park. The address is 100 North Road, Chester, NJ. This Christmas event is a well-known community celebration that features a extravagant display of holiday trees in a unique winter-wonderland setting. The well-decorated trees were brought to life by hundreds of people, including businesses, families and even civic organizations. While you are touring the spectacle, you will be treated to live music performed by local musical talents. The Festival of Trees is also set up for a good cause as all proceeds go to helping the Senior Resource Center.
There are so many events to look forward to if you live in the north of New Jersey. If you already have plans to move to Bergen County or any locality in this region, feel free to talk to us as we can show you the best real estate listings in North Jersey.