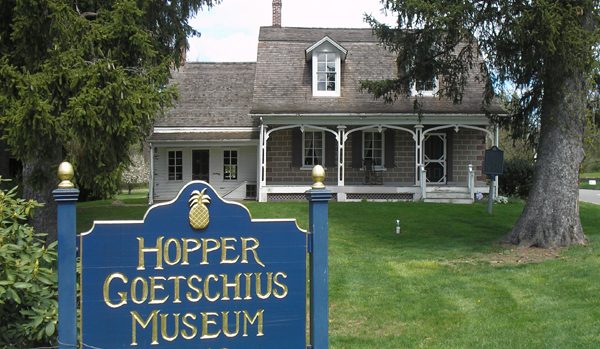 Perhaps you have seen a recent brochure featuring plenty of opportunities for a day trip in Bergen County. Ready to plan a day trip next? When you plan your own day trip, just remember to keep things simple. Things does not have to get complicated. Bergen County is a great destination as it is home to hundreds of arts and history organizations. Thereare also vast areas of parklands and other stellar entertainment destinations to explore.
Whether you are looking for an outdoor adventure or discover some American culture and history from a first-hand perspective, Bergen County has a lot to offer. If the latter piques your interest, below are some of the top Bergen County museums you can consider. Let's find out more!
African Art Museum
Located in Tenafly, African Art Museum is one of the five museums (around the world) that is proactively maintained and founded by the Society of African Missions. It is established in 1980. This Tenafly museum showcases the beautiful art pieces – great for those who want to know more about the African arts. If you have always been a fan of religion, folklore, decorative arts, traditional costumes, sub-Saharan sculpture, etc., this rare museum is a must visit.
Fritz Behnke Historical Museum
Located in Paramus, Fritz Behnke Historical Museum offers an experience like no other. You will be able to take a walk-through yesteryear and discover how life was lived many years ago. From replicas of an old school room to life-like furnishings of a traditional farmhouse, there are lots to see. The sights you take in will definitely get you thinking at how far people in rural America have progressed and kept up with the growth of time.
Westwood Heritage Society Museum
Westwood Heritage Society Museum serves as an exhibit gallery for a great array of prestigious artifacts of Westwood's rich history. It is located in the Westwood Train Station building. The museum was established in 2002 and its grand opening took place in 2002. The museum is also no stranger to rotating its exhibits. It has once paid tribute to the military service of the borough's residents by exhibiting a special display of military memorabilia from the Revolutionary War to the present.
Hopper-Goetschlus House Museum
Having a rich history that dates back to the late 1730s, the museum is situated in the Hopper-Goetschius House. It is built on the corner of East Saddle River Road and Lake Street. As you have guessed it, the house and museum is built by the Hopper family. In fact, it is the oldest remaining house in Upper Saddle River! Each year, special events held here include a spring concert, a harvest fair and an Old Time Holiday open house (usually at the end of the year). That's why the museum plays host to more than 2,000 visitors annually.
Belskie Museum of Art & Science
The Belskie Museum of Art and Science was established in Closter to preserve and celebrate the many works of Abram Belski. Abram Belski was not only a resident of Closter but a medical illustrator and sculptor too.The museum's construction was completed in 1993. It was subsequently donated to the Borough of Closter. Currently, the museum exhibits approximately ten shows annually. You can also find a collection of works that were donated by exhibiting artists.
New Jersey Children's Museum
Looking for a museum in Paramus that can guarantee a thrilled, satisfied and exhausted kid? The New Jersey Children's Museum is the perfect museum to start. It is considered as the ultimate indoor playground for kids. What's more, it hosts more than 30 exhibits including the special Baby Nook and Housekeeping exhibits, science and technology exhibits and more.
As you can see, there is so much to explore when it comes to museums in Bergen County. With so many things to do and entertainment venues to visit, it's no wonder why many people choose to stay in this county. If you happen to be property hunting in New Jersey, you can email Josh@NJLux.com for help. Alternatively, call 201.568.5668 to get us to help you narrow down your real estate options in Bergen County!